Well finally got around to getting it on the dyno, was meant to just be a power run but the tuner said at 4k rpm he was hearing alot of pinging and said he didnt want to go over 4krpm, so he ended up just retuning it for me
Main reason it was pinging he said was because the timing was so advanced, but the chip was tuned for 98 and i can only get 95 here but maybe that wasn't the reason. Either way he retuned it to 300hp at the wheels no pinging and iv now gone from 96% duty cycle to 86% duty cycle. which is fantastic lol i've got just the power iv wanted he has fixed the pinging that i never knew it did :/ and the duty cycle is way down.
Here are the graphs for whoever wants to see.
My mods are: single Apexi intake, stock jdm down pipes 3" test pipes 2.5" rear half H pipe exhaust system, 14psi boost. (my gauge lies and says 13 then drops to 12).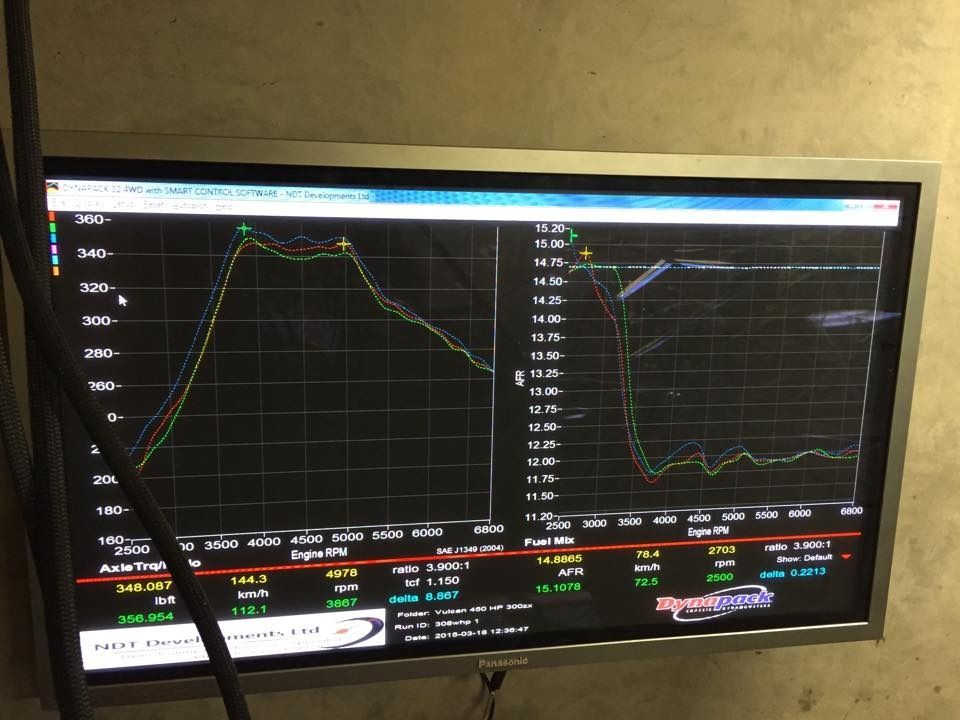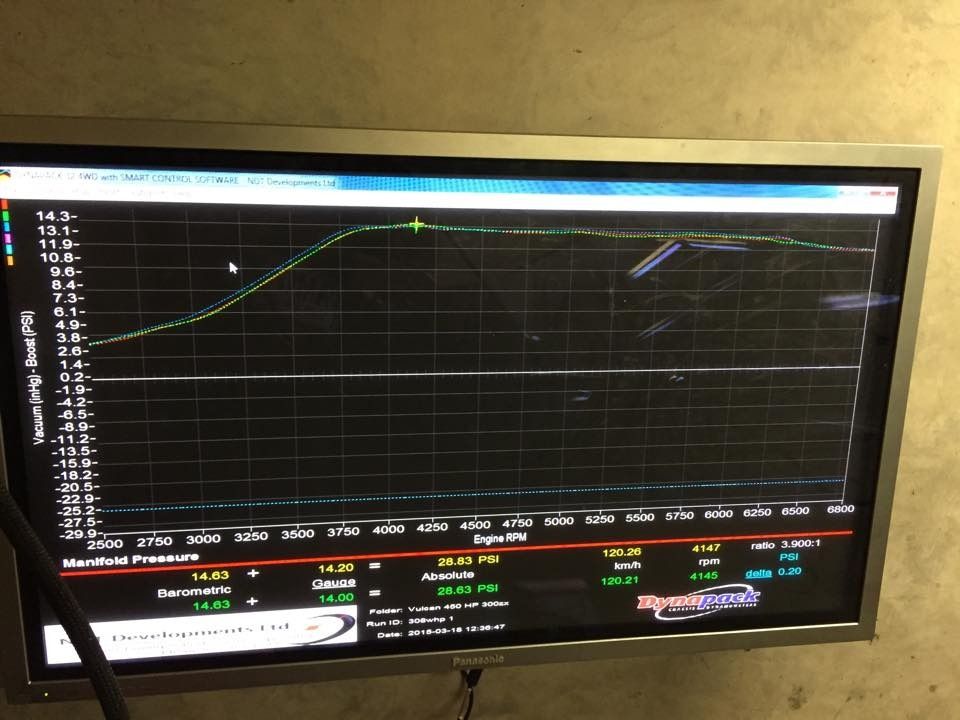 [/img]